The EMN conference was held on the topic of Displacement and migration related to disasters, climate change and enviromental degradation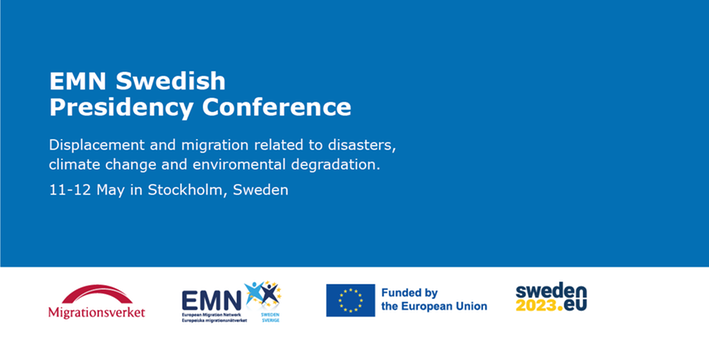 An international conference was held in Stockholm on May 11 and 12, 2023, organized by the Swedish national contact point of the European Migration Network, in the connection to the Swidish Presidency of the Council of the EU
Conference gathered a large number of international experts on climate change and migration from various fields. The conference explored new strategies and policies to address the challenges of climate-related displacement and migration, and considered some of the possible impacts on labor markets and economic migration.
Through four panel discussions, questions about the effects of climate change and displacement were answered, as well as analysis of analytical tools and methods in creating and improving better predictions of climate-related migration.
It was also discussed what EMN members and observer countries are currently doing in this context and what could be done in the future to respond to the challenges and impacts.
The conference was attended by two representatives from the EMN National Contact Point for Croatia.
Page